Ultravac® 5+1 Se B12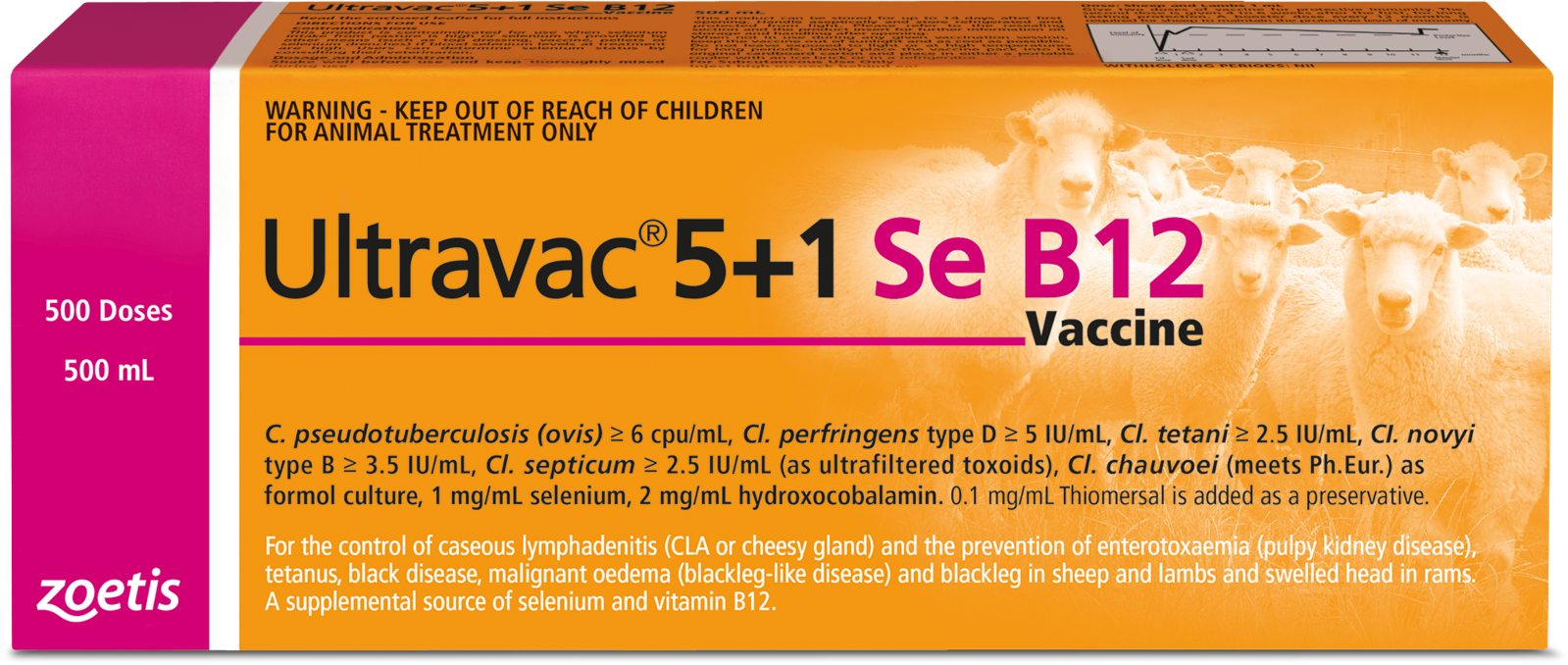 Ultravac 5+1 Se B12 is a multi-component clostridial vaccine for the control of caseous lymphadenitis (CLA or cheesy gland) and the prevention of enterotoxaemia (pulpy kidney disease), tetanus, black disease, malignant oedema (blackleg-like disease) and blackleg in sheep and lambs, and swelled head in rams. It also includes a supplemental source of vitamin B12 and selenium.
The product is to be used only in areas where selenium deficiency is known to be a problem; in all other districts Ultravac 5+1 B12 (A11607) Vaccine should be used.