Leptoshield 3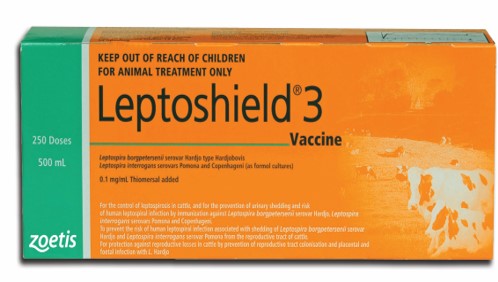 Leptoshield 3 is used for the routine immunisation of cattle against Leptospirosis caused by L. Hardjo, L. Pomona and L. Copenhageni.
Leptoshield 3 vaccine is prepared from formalin-killed cultures of Leptospira borgpetersenii serovar Hardjo and L. interrogans serovars Pomona and Copenhageni.
It is adjuvanted with an aluminium salt to increase the level and duration of immunity. Thiomersal (0.1 mg/mL) is added as a preservative.