About Us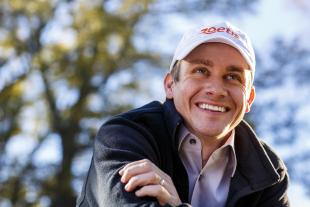 Zoetis is the leading animal health company, dedicated to supporting New Zealand veterinarians, farmers and pet owners. Building on more than 60 years of experience as a global animal health company, Zoetis discovers, develops, manufactures and markets veterinary vaccines and medicines, complemented by diagnostics and genetic tests for farm animals, as well as business support for customers. Recognising the significance of agriculture to New Zealand, Zoetis is proud to contribute to the animal health industry by combining local presence and knowledge with global reach and resources investing in R&D to deliver innovative new solutions. Setting us apart is our extensive sales and veterinary team who are on New Zealand farms and in veterinary practices every day, as well as our involvement in industry activities, providing expertise and education that goes beyond the product.
Even our name derives from the word "zoetic", meaning "pertaining to life" and signals our commitment to the health and wellbeing of animals through our support of veterinarians, pet owners and farmers. We know how much the world depends on animals, so animals – and the people who care for them - can depend on us.
Our Leadership Team
May, 2018
Vanessa MacDonald is the General Manager Zoetis NZ - reporting to the Divisional VP, Lance Williams.
Vanessa has experience in New Zealand as a general manager and has held a number of global marketing roles in animal health. Vanessa also set up her own consultancy business in the animal health industry, providing marketing services and driving various business development projects for companies looking to expand their operations in various markets around the world.
Vanessa is a qualified veterinarian having completed her studies at Ecole Nationale Veterinaire de Toulouse in France and embarked on her career in the animal health sector with Hoescht Roussel in 1998.
Vanessa brings a combination of extensive leadership experience and animal health knowledge and expertise to our business.
The Zoetis New Zealand Business is organised to support the customer most effectively. Reporting to Vanessa accordingly are:
Tonya Trent – Commercial Business Unit Director
Daile Holz - Regulatory Affairs Manager
Amy Chan - Business Analyst